Social Media Marketing
Gain More Traction With Social Media Marketing From VTG
Maintaining a strong and consistent social media marketing presence is no longer just an option for businesses; it's a necessity. This is especially true for local businesses, where the relationship with the community is critical. Your social media platforms provide a direct line to existing and potential customers. Whether it's announcing a sale, showcasing new products, or simply sharing stories from behind the scenes, the right approach to social media can significantly amplify a local brand's voice amidst the digital noise.
VTG understands the unique dynamics and intricacies of social media marketing. Our suite of social media marketing services, from content production to brand monitoring, help ensure that your local business stays relevant and connected. By entrusting us with your social media marketing journey, local businesses can focus on what they do best, while we ensure their messaging resonates, engages, and drives action. Call us today and discover how VTG can help your busisness thrive.front of your community's digital conversation.
Making Digital Connections More Human
VTG Values Real Conversations In A Digital World
In the fast-paced realm of digital communication, it's easy for messages to become impersonal, robotic even. Yet, local businesses thrive on the very opposite – personal connections, genuine interactions, and the authentic human touch. VTG works to ensure your social media channels echo these very sentiments. Our social media marketing approach is not just about pushing content; it's about creating meaningful dialogues that resonate with your local audience.
The heart of a great social media marketing strategy for a local business lies in content that speaks human-to-human. We craft narratives that capture the essence of your brand, celebrate its local roots, and engage in genuine conversations with your community. By weaving stories that reflect shared experiences, values, and aspirations, we create connections that go beyond the superficial 'like' or 'retweet'.
Building Trust Through Consistency
In an age where information overload is the norm, consistency in messaging stands out. We ensure your brand voice remains consistent across platforms, building trust and loyalty with every post, response, and interaction. Your community knows they're not just interacting with a brand; they're engaging with the people behind it. VTG helps you bridge p between businesses and their local communities. Social media is not just a marketing tool; it's a platform for unity, collaboration, and growth. By prioritizing human connections, we transform digital channels into virtual community hubs where your business is not just seen but felt and celebrated.
Ready to make your social media channels resonate with genuine human connections? Dive into our suite of services and learn how VTG ensures your brand's digital touchpoints truly reflect its heart and soul.
Social Media Content Production
Visually Appealing Content With Purpose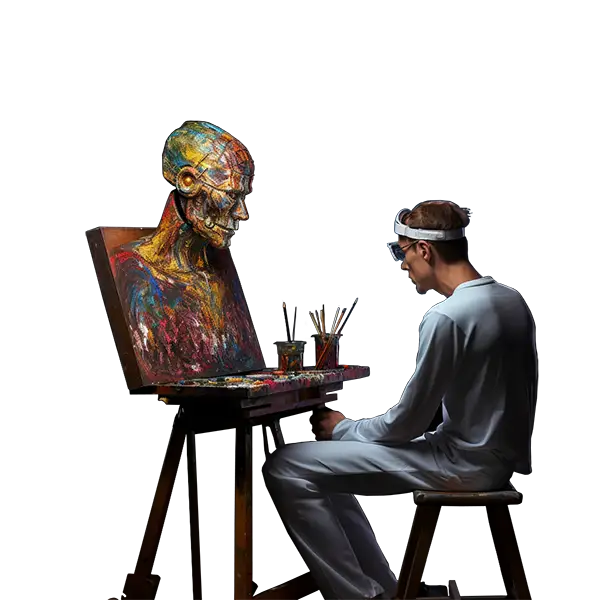 First impressions count. Usually, they're made through the quality of your content. VTG recognizes the power of a captivating image or an engaging video, especially when complemented by great narratives.
Every social media marketing visual we craft is not just to catch the eye, but to communicate a message, tell a story, and provoke action. Our content is tailored for your local audience, reflecting the values, aspirations, and needs of your community. A beautiful image can draw attention, but a strategic CTA that converts attention into tangible results is where VTG shines, or a direct sale.
Trust VTG Digital to elevate your brand's online presence. With our professional touch, every post becomes an opportunity, every share a potential lead, and every interaction a step closer to your business goals.
Social Media Calendar & Publishing
Posting Consistency Meets Strategy
In the world of social media marketing, consistency is king. A sporadic or unplanned approach can leave followers feeling disconnected or even forgotten. Our "Social Media Calendar & Publishing" service is designed with precision and foresight. We believe that every post should be part of a bigger picture, a cohesive narrative that tells your brand's story and engages your local audience. With our meticulously planned calendars, we map out content that aligns with special dates, local events, and key business milestones. No more missed opportunities or last-minute scrambles.
But our service goes beyond just planning. We also take the helm of publishing, ensuring each post goes live at the optimal time for maximum engagement. This meticulous approach means you can rest easy, knowing that your social media is not only active but actively working for you. Choose VTG Digital, and let us transform your social media from a mere platform to a powerful storytelling tool, always consistent and always on point.
Social Media Platform Optimization
Platform Specific Optimization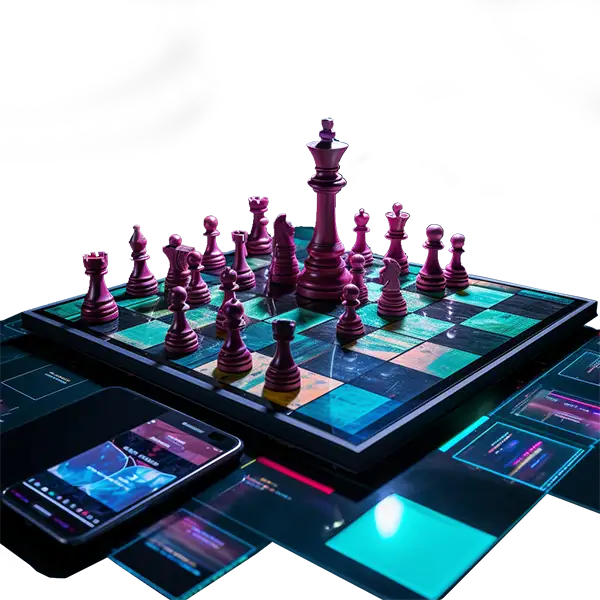 Every social media platform, with its unique layout and audience behaviors, demands a different optimization strategy. What looks great on Instagram might not have the same appeal on LinkedIn. VTG recognizes these nuances and is dedicated to ensuring your brand shines consistently across all platforms.
Our "Social Media Marketing Platform Optimization" service delves into the specifics. Starting with your company profile. We create compelling header images and profile graphics that not only resonate with your customers but are also pixel-perfect for each platform. You'll never have to worry about distorted logos or crucial information being cropped out.
With VTG Digital, you'll have a partner who understands the landscapes of various social media platforms, ensuring your brand's visuals are always in the best light, no matter where they're viewed.
Brand Monitoring & Listening
Tuning Into Your Social Pulse
The online world is a constant buzz of conversations, reviews, feedback, and stories. Amidst this noise, crucial insights about your brand or competitors often get lost. With VTG Digital's "Brand Monitoring & Social Listening" services, we ensure you're always in the loop, ready to act and adapt.
But our monitoring isn't limited to just your brand. We also keep tabs on your competitors. By gauging their online presence and audience reactions, we extract actionable insights. What are they doing right? Where are they faltering? With this data in hand, we strategize, ensuring you always stay a step ahead.
Choose VTG and embrace the power of informed decision-making. By truly listening to the digital conversation, we help your brand grow, evolve, and always remain at the forefront of your local market.
FAQs About Social Media Marketing
Curious about any aspect of Social Media Management? Below, we have listed a few of the most common questions we are asked on the topic. If you have any unanswered questions after reading these, feel free to reach out to us directly. We'll be happy to help.
Why Is A Strong Social Media Presence Important?
Local businesses thrive on community engagement and trust. A strong social media presence allows them to foster direct relationships with their audience, announce promotions, share updates, and build brand loyalty. It's a digital extension of their storefront.
How Do You Ensure The Content Remains Relevant?ses?
We prioritize understanding your local community, its values, and preferences. By crafting narratives that reflect shared experiences and aspirations, our content deeply resonates with your local audience.
What Platforms Do You Cover?
We cover all major social media platforms, tailoring our strategy to each one's unique features and audience behaviors. This includes but isn't limited to Facebook, Instagram, Twitter, LinkedIn, and Pinterest.
Will My Graphics Look Consistent On All Platforms?
Absolutely! We optimize header images and profile graphics to ensure they're pixel-perfect for each platform, ensuring consistency and professional presentation.
How Does Brand Monitoring & Social Listening Help My Business?
By actively monitoring mentions of your brand and competitors, we extract actionable insights. This helps in addressing concerns, strategizing promotions, and always staying a step ahead in the market.
Will I Have Input On The Content Calendar?
Of course! Collaboration is key. While we bring our expertise to the table, we always value and incorporate your insights, ensuring the content truly represents your brand.
How Often Will You Post On My Social Media Platforms?
Posting frequency is tailored to your business goals and the specific dynamics of each platform. We maintain a consistent posting schedule, which can be adjusted based on your preferences and performance insights.
How Do You Measure Success On A Social Media Campaign?
Success is measured through a combination of metrics such as engagement rates, follower growth, conversion rates, and sentiment analysis. We also consider qualitative feedback and overall alignment with your business objectives.
Can I Handle Certain Aspects Of My Social Media Myself?
That's perfectly fine! We can work in tandem with your in-house team, providing support where needed and ensuring a cohesive approach across all fronts.
How Do You Stay Up-To-Date With Social Media Platforms?
Our team is committed to continuous learning. We regularly attend workshops, webinars, and industry conferences. This, coupled with hands-on experience, ensures we're always on top of the latest trends and best practices.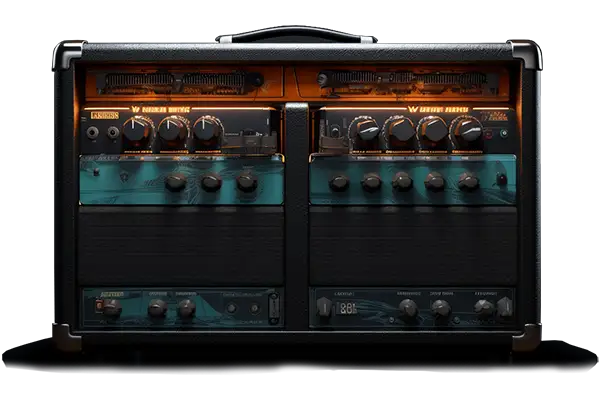 Get Amplified & Unleashed
Step into the vibrant world of social media with VTG Business Group by your side. From crafting compelling content that resonates with your local community to strategically tuning into the ever-evolving digital pulse, we've got you covered. Ready to transform your online presence and engage your audience like never before? Let's amplify your local voice together.
Contact VTG