Graphic Design Services
Make A Splash In Your Local Market
Let VTG help your small business go from visible to unforgettable! Get started today on creating a great first-impression with our professional graphic design & branding. We help you move beyond just "choosing a logo" towards harmoniously resonating with the customers in your local market. Reach out today and discover how good graphic design from VTG can help elevate your company to the next level so you can dominate your competition.
Risk Getting Noticed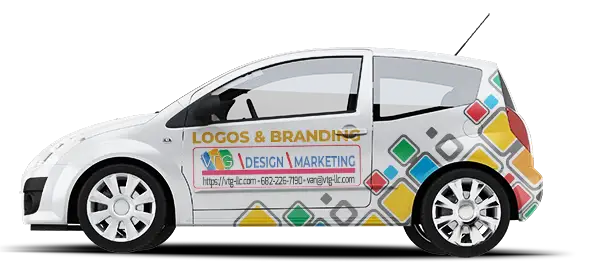 VTG Is Driving Results For Small Business
At VTG, our passion is helping small, local businesses like yours thrive. We drive real results by applying our graphic design expertise to create logos, branding, marketing materials, social media assets, and anything else you need to get noticed and connect with customers in your community. We are also a small business, so we understand the challanges and how to help you stand out. We've assisted auto shops, restaurants, plumbers, salons, and many other small businesses with designs that ignite interest and attract more business. VTG is committed to being your partner for success by creating graphics that deliver. Let us put our creative skills to work for you.
Resonate With Your Customers
Making meaningful connections with customers in your area is vital for your small business success. VTG provides graphic design services to help you resonate with local consumers and stand apart from competitors. We always start by taking the time to understand your brand identity and target audience. We get to know the look and feel that will appeal to the customers you want to reach. Then, we translate this into eye-catching, effective designs across all touchpoints.
From your logo and branding materials to your website, social media presence, print ads, signage, packaging, and more, our graphics are customized to align with your business goals. We help you break through the noise to connect on an emotional level with the people that matter most. VTG Business Group becomes an extension of your marketing team. You can trust us to produce graphics that align with your brand vision and resonate with your audience. We handle all aspects of design so you can focus on daily operations. We will ensure that your graphics feel authentic and approachable to nearby customers. Our designs spark action by fostering familiarity and trust with community members.
Don't leave your branding, advertisements and marketing materials to chance. Partner with our talented design team for graphics that truly resonate in your market. We're invested in helping local businesses like yours grow by producing creative that gets results. Our success stems from your success. VTG Business Group is your resource for designs that capture attention and connect with customers.
Logos & Branding
Create Your Unique Brand Identity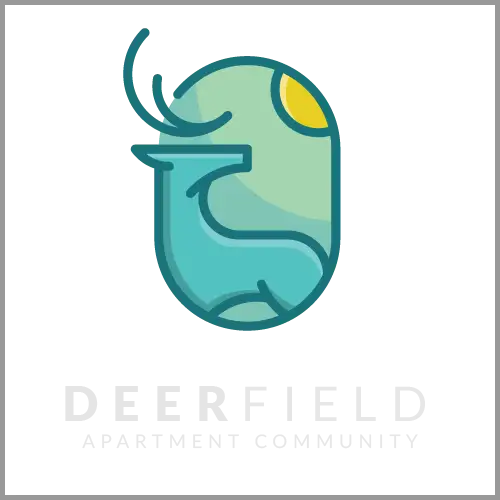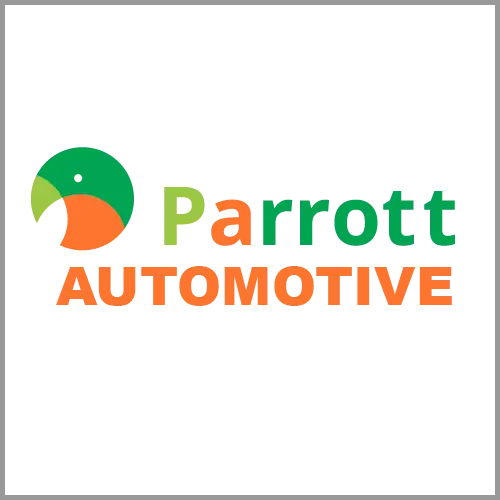 We take time to grasp your vision and strengths. Then we craft a consistent identity across touchpoints—from logos to websites, marketing materials, packaging and more.
Our brand design builds familiarity and trust locally. We ensure your graphics, tone and visuals align with your brand promise, strengthening credibility and emotional connections with customers.
Let VTG Business Group establish your professional, memorable and authentic brand identity. Our expertise conveys why customers should choose you. We reinforce your competitive edge through smart, targeted brand design.
Marketing Graphics
Promote Your Small Business Locally
Let VTG Business Group support your business with eye-catching marketing and promotional graphics to help you connect with potential customers. From striking flyers and brochures to captivating print ads and banners, VTG will develop materials that highlight your offerings and specials. We know how to make your promotions stand out in the community.
Let us handle your grand opening announcements, coupons, menus, loyalty programs, in-store displays, and anything else you need designed and printed.
VTG Business Group helps small businesses like yours execute targeted promotions. Our graphics ignite local visibility and engagement. Partner with us for the creative assets you need to effectively spread the word about your brand.
Social Media Graphics
Stand Out On Social Media
VTG will create social media graphics to help you connect locally and drive growth. We know every post and asset should align with your brand identity. Our graphics will reflect your unique personality and offerings consistently across platforms. From Facebook and Instagram ads to profile pictures and cover photos, we ensure cohesion.
More than aesthetics, our social graphics deliver real impact. We drive action with compelling calls-to-action and value propositions tailored to your audience. Our local expertise means incorporating details like your address, contact info, and incentives to drive foot traffic.
Let us craft the captivating social content you need to stand out from competitors. With VTG's help, you'll build familiarity through consistent branding and deliver results via thoughtful messaging and calls to action.
Business Graphics
Convey Professionalism With Business Graphics
From business cards to letterhead, presentations, infographics and company forms, VTG Business Group can provide the business graphics you need to convey professionalism to your customers. We understand the importance of consistency in establishing credibility and trust with customers. We ensure your business graphics align with your brand identity and messaging.
Whether you need stationery designed with your logo, infographics to clearly communicate data, visually-compelling presentations for your team, or templates for proposals, invoices and more – we deliver.
Let us handle all your business graphics, so you can focus on daily operations. With VTG as your partner, you can trust every asset reinforces your professional brand image. Convey strength and expertise with our tailored business graphics designed to make the right impression. Contact us to discuss your specific needs. We're ready to help elevate your brand.
FAQs About Graphic Design Services From VTG
Curious about any of our services? We have listed a few of the most common questions we are asked for your review. If you have any unanswered questions after reading these, feel free to reach out to us directly. We'll be happy to help.
What Kind of Graphic Design Services Do You Offer?
The short version is that we offer all the graphic services that any small business might need. This includes logos, branding, business graphics and general business graphics. We frequently provide graphic design services for companies that are used for physical printing projects. Give us a call & we will be ready to start your next project.
Do You Charge Hourly Or By Project?
We generally work with small businesses on a long-term basis. So, any charges for graphic design generally fall into larger scopes of work. If you have a specific one-time project, just let us know. We will do our best to accomodate you.
How Long Have You Been Doing Design?
Professionally, since 2013. My background is extensive in Sales & Marketing with an emphasis on creating compelling calls-to-action.
How Does The Design Process Work?
Everything starts with a clear understanding of your small business, your goals and objectives. That is generally done on a strategy call (there is no charge for any strategy call).
Once we have a firm understanding on your goals, we then begin to flesh-out concepts. With any project there are multiple approval points so that you always know the direction we are going. This gives you ample opportunities to make sure you are happy with the direction.
Do Graphic Designers Build Websites Or Do Coding?
Well, this one does. I built my first computer in 1989 & have been tinkering with coding ever since. 
How Do You Send Final Projects?
We use an encrypted online file storage system. Once a design is ready, we upload it there and send you the link. We keep copies of everything we design in case you need it again in the future.
Do You Do Last-Minute Designs?
Are there any other kind? Seriously, we always try to hit any deadline you have. Obviously, the more time we have, the better we are able to refine our designs for you.
Can Graphic Design Help My Small Business?
Definitely! Graphic design plays a big role in shaping how people see and remember your small biz. Here's why it's important:
Professional Look: Good design gives your business a polished and professional look, which helps build trust with potential customers.
Consistent Branding: Well-planned design keeps your branding consistent across all your marketing materials, making your business more recognizable.
Clear Communication: A strong design can get your message across better and connect with your target audience.
Stand Out: Cool and memorable designs can make your business stand out from competitors.
More Engagement: Eye-catching graphics, whether on social media, your site, or in print, can get more people interested and involved.
Basically, good graphic design not only makes your business look better, but it can also lead to real results, like more sales and loyal customers.
How Long Before I See My First Designs?
Once we discuss & finalize the scope of the project, we will give you an estimated timeline of completion. Generally, the larger the project, the longer it takes. For smaller projects, we aim to turn those around in 72 hours.
How Do I Communicate With You?
Once we begin working together, you get my personal cell phone number. You can feel free to call, text or email, whichever is easier for you.
Create, Captivate & Convert
We're more than just your run-of-the-mill design agency. We're a compact, dedicated team with a passion for crafting compelling visual stories. Our specialty? Designing graphics that don't just look good, but also drive results in your target markets. Every design we create is tailored to convey your brand's message and engage your audience.
From compelling logos, standout social media graphics, to interactive website designs, VTG Business Group is committed to bringing your brand's vision to life. Allow us to create captivating designs that not only resonate with your audience but also convert them into loyal customers.
Get Started