Local SEO Services
Soar To New Heights With Local SEO From VTG
At VTG Business Group, we understand the unique local SEO challenges that small businesses face when striving to get ahead in a competitive local market environment. We understand because we 're not just another digital marketing agency; We're a small local business as well.
In an era where the local competition is fierce, standing out and connecting with your target audience has never been more critical. Reach out today and let's work together to write your success story in your local market. Discover the difference of a small, dedicated firm – choose VTG Business Group for your local SEO. 
Develop Your Local SEO Super Powers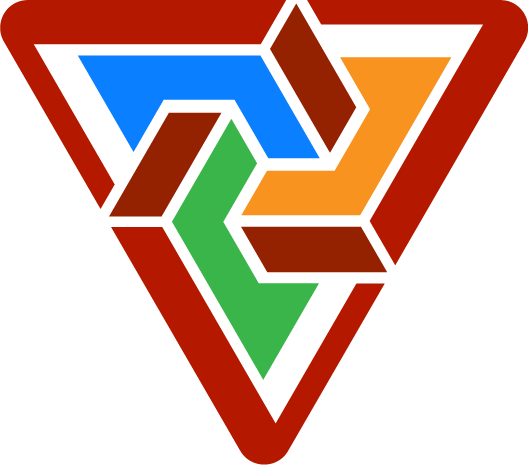 We Focus On SEO That Matters
VTG Business Group is not just another faceless SEO agency. Our mission is clear and unwavering; to deliver results that truly matter to your business. We understand that every business is unique, especially small local enterprises, and that's why we take a highly personalized approach to SEO. We don't just want to be your service provider; we want to be your strategic partner, invested in your success.
Our commitment to excellence is reflected in our selective client approach. We intentionally limit our client roster to a select few, allowing us to fully immerse ourselves in your business's goals and objectives. We believe that true SEO success can only be achieved when we truly understand your brand, your challenges, and your aspirations.
Meaningful Results For A Select Clientele
By working closely with a limited number of clients, we ensure that your business receives the attention it deserves. Our dedicated team of experts will become an extension of your business, aligning our SEO strategies with your unique needs. Whether you're looking to boost local visibility, increase website traffic, or drive more conversions, VTG Digital is here to turn your goals into reality.
When you choose VTG Digital, you're choosing a partner who is as invested in your success as you are. We're not just about SEO; we're about meaningful results that propel your business forward. Join us on a journey where your business goals become our goals, and together, we'll achieve greatness in the local market.
Local Competitive Market SEO Analysis
Your Pathway To Local Market SEO Success
In your local marketplace, the path to success starts with a keen understanding of your local competitors and environment. VTG's Local Competitive Market SEO Analysis is your secret weapon to rise above the competition. We delve deep into the local landscape, dissecting the strategies that propel your rivals to the top of Google's local pack, Maps, and organic search results.
It's about more than keeping tabs on the competition; it's about seizing opportunities. VTG's analysis not only uncovers why your local competitors are thriving but also reveals where the gaps lie. By identifying uncharted territories and unmet needs in your market, we help you develop innovative products or services, giving your brand the competitive edge it deserves.
Google & Bing Business Profile Optimization
VTG Puts Your Success On The Map
At VTG Business Group, we recognize the importance of Google and Bing Business Profiles and map rankings in reaching your local audience. We offer comprehensive "business profile" and "maps" optimization services that put your business in the spotlight, making it easier for customers to find you and drive real-world results.
With our expertise in leveraging Google & Bing Tools, we customize and optimize your business listings on these search giants. This not only enhances your visibility but also puts you directly in touch with your customers. It's not just about clicks; it's about connecting with your audience and increasing brand recognition.
ON-Page SEO Optimization
VTG Is Your Beacon For On-Page SEO Optimization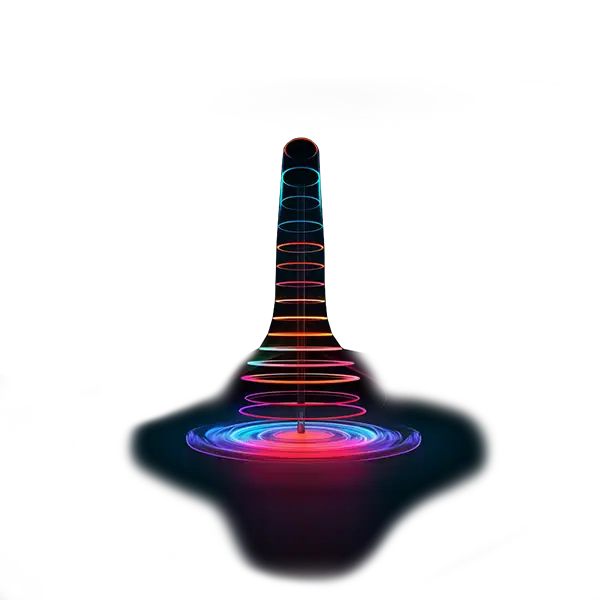 Our services are as diverse as your business needs, designed to boost your online visibility, engage your audience, and drive results that truly matter. Whether you're seeking à la carte solutions, custom project quotes, or an integral part of your complete SEO strategy, we've got you covered.
Our proven track record speaks volumes. VTG Business Group has empowered countless brands to earn trust with their target audiences and generate leads with unparalleled cost-effectiveness – all through the power of solid SEO optimization.
With VTG Business Group, each On-Page SEO service is an immersive journey involving hands-on technical and strategic support throughout the planning, execution, and reporting stages. Our commitment is to see your business thrive in the digital arena. So, why wait? Take the first step toward SEO excellence today with VTG and transform your online presence into a powerful driver of success. Your journey begins here.
Directory Listings & Citations
VTG Gives You Consistently Accurate Listings
Today, maintaining consistently accurate business listings across the ever-expanding landscape of directories and apps is a formidable task. At VTG, we're here to take the reins and put you in control. Our Citation & Business Listing Services are your ticket to ensuring your business information remains up-to-date and readily available to potential customers, wherever they may search.
Did you know that a staggering 50% of local searches don't occur on traditional search engines? They take place on the myriad directories and apps that seem to sprout up daily – platforms like Yelp, Google My Business, Facebook, Yellow Pages, and many more. Ensuring that your business information is not only present but accurate on these vital directories, known as "citations," has never been more crucial. Take control of your online presence today with VTG. . Don't let inaccurate listings hold you back; embark on your journey toward digital prominence with VTG Digital by your side. Your business deserves nothing less.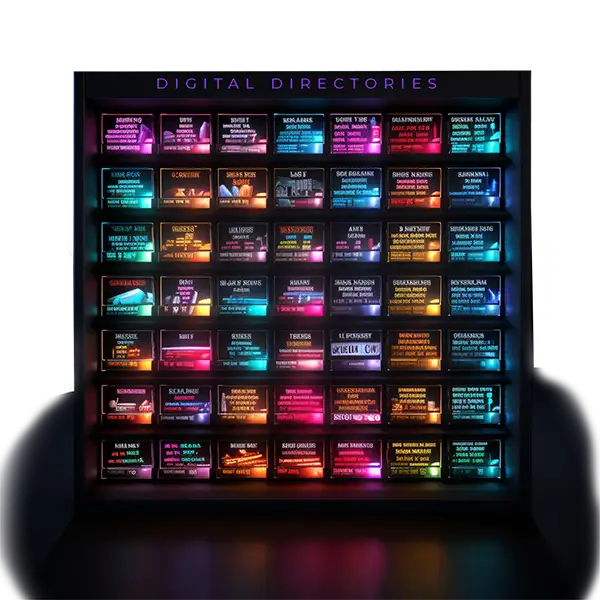 Search Reputation Management
Build & Promote A Winning Online Reputation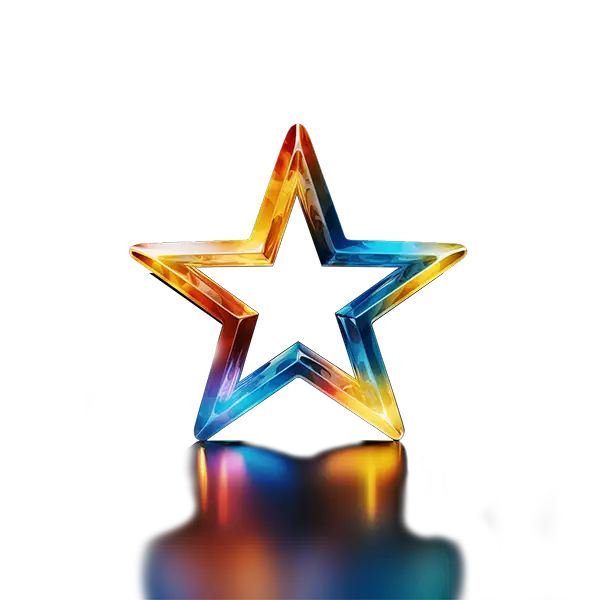 Your online reputation isn't just a reflection of your business; it's a powerful influencer of purchasing decisions. At VTG, we understand the pivotal role that a strong online reputation plays in shaping your brand's success. If you're launching a new business or looking to boost your visibility, there's no better time to prioritize and elevate your online reputation.
Don't let a subpar online reputation hold your business back. Take control and build a winning online reputation with VTG Digital today. Your reputation is not just a reflection of your business; it's the foundation of your success. Trust us to help you craft a stellar online presence that attracts customers, drives sales, and sets you apart in the digital marketplace. The time to act is now, and VTG Digital is your partner in reputation excellence.
Advanced Reporting & Analytics
Embrace Data-Driven Marketing With Web Analytics
VTG Business Group can help empower your small business to rise above the competition by embracing data-driven marketing through robust Web Analytics.
Understanding how your customers engage with your website is the cornerstone of modern digital marketing success. A well-executed analytics implementation is your compass, providing invaluable insights into visitor behavior and enabling smart, informed decisions to enhance your website's performance.
Our Web Analytics packages offer an intuitive window into your website's visitors, shedding light on their actions, preferences, and pain points. We believe that knowledge is power, and with our analytics solutions, you'll uncover the data needed to maximize conversions, identify areas for improvement, and craft a marketing strategy that resonates with your audience.Your journey toward data-driven marketing excellence begins now.
FAQs About Local SEO
Curious about any aspect of Local SEO? Below, we have listed a few of the most common questions we are asked on the topic. If you have any unanswered questions after reading these, feel free to reach out to us directly. We'll be happy to help.
What Is Search Engine Optimization (SEO)?
Search engine optimization (SEO) is the process of improving the visibility of a website or a web page in search engines' unpaid results, often referred to as "organic" results. By optimizing various elements of your website, both on-page and off-page, you increase its chances of ranking higher on search engine result pages (SERPs). For small business owners, effective SEO can lead to increased web traffic, more customers, and enhanced local visibility.
SEO is not a quick-fix solution or a one-time task. It doesn't guarantee instant results or top rankings overnight. SEO is also not about manipulating search engines with dubious tactics, which can lead to penalties. Instead, it's a long-term strategy focused on creating high-quality content, optimizing your website for both users and search engines, and building trustworthy online presence through ethical practices. For small businesses, it's essential to understand that genuine and sustained SEO efforts are crucial for long-term success.
Why Is SEO Important For Small Businesses?
SEO is crucial for small businesses because it levels the playing field, allowing them to compete with larger enterprises. Here's why:
Local Visibility: Many small businesses serve local communities. Local SEO ensures that when nearby customers search for services or products you offer, your business appears prominently.
Cost-effective Marketing: Unlike paid advertising which requires ongoing spend for visibility, SEO offers long-term organic visibility, often at a fraction of the cost.
Building Trust: Ranking high in search engine results signals to users that your business is credible and authoritative in its field.
Increased Web Traffic: Properly implemented SEO strategies drive more potential customers to your website, leading to greater chances of conversions.
Stay Competitive: Many competitors invest in SEO. To remain relevant and competitive, small businesses must also prioritize their online presence.
How Do You Even Know What Works On Google?
Understanding what works on Google involves a combination of direct guidelines provided by Google, ongoing research, and industry best practices. Firstly, Google offers Webmaster Guidelines and regularly publishes updates and advice on its official blogs. Secondly, the SEO community conducts continuous experiments and shares insights about ranking factors and algorithm changes. Lastly, industry conferences, forums, and publications facilitate the exchange of knowledge among SEO professionals. For small business owners, partnering with experienced SEO agencies, like VTG Digital, ensures that they're using strategies aligned with the latest understanding of Google's preferences and standards.
How Do I Know If I Need SEO?
If you're a small business owner with an online presence, or if you wish to establish one, then you likely need SEO. Here are some indicators:
Low Website Traffic: If you're not getting many visitors to your site, SEO can help increase visibility and attract potential customers.
Local Competition: If local competitors appear above you in search results, especially on maps and local listings, you're missing out on potential business.
Online Goals: If you aim to generate leads, sales, or increase brand awareness online, SEO is a key component.
New Business or Website: New ventures need to establish online credibility and visibility, making SEO essential.
Change in Business Model: If you're transitioning to more online sales or services due to market shifts or other factors, SEO can aid in this transition.
For most modern businesses, having a well-optimized website is as crucial as having a sign outside a physical storefront. If any of these points resonate with your situation, SEO should be a priority.
Do Some Businesses Need SEO More?
Yes, B2C (Business-to-Consumer) businesses often benefit more immediately from SEO. This is because they directly serve consumers, and individuals frequently use search engines to find products, services, reviews, and local businesses. By optimizing for relevant keywords, B2C businesses can reach potential customers at the precise moment they're looking to make a purchase or choose a service, leading to higher conversion rates and increased sales. Furthermore, for local B2C businesses like plumbers, roofers, and doctors, Local SEO can be instrumental in driving foot traffic and local inquiries.
Where Should Local Business Operators Begin With SEO?
That's easy! Just pick up the phone and give us a call. We will review your goals, objectives and the competitive landscape in your market area and help you craft a plan. And did we mention that the strategy call is free..?
How Much Will I Have To Invest In Local SEO?
The investment in Local SEO can vary based on your specific needs, goals, and the competitiveness of your industry. At VTG Business Group, we work with budgets of all sizes, ensuring that each dollar spent is effectively utilized. Our primary focus is on generating a positive return on investment (ROI) for your business. Whether you're just starting out or looking to enhance an existing online presence, we'll craft a strategy that aligns with your budget and maximizes the potential for growth and returns.
What Can Local SEO Do For My Site?
Local SEO can offer a multitude of benefits for a small business website:
Increased Visibility: SEO ensures your business appears in relevant search results, making it easier for potential customers to find you.
Enhanced Credibility: A higher ranking on search engines can establish trust and credibility, as users often perceive top results as more reputable.
Local Engagement: Local SEO specifically targets your community, helping local customers find and choose your business over competitors.
Cost-Effective Growth: While there's an initial investment, the long-term organic traffic from SEO often results in a higher ROI compared to other marketing channels.
User Experience Improvement: SEO isn't just about search engines; it's also about users. Optimizing your site often means improving site speed, mobile responsiveness, and content quality, enhancing the overall user experience.
In essence, SEO transforms a small business website from a digital brochure into a dynamic tool that attracts, engages, and converts potential customers
Does Posting On Social Media Help Local SEO?
Yes, posting on social media can indirectly benefit Local SEO. Here's how:
Increased Brand Awareness: Regular posting can enhance your business's visibility, leading more users to search for your brand, which can positively influence search rankings.
Drive Traffic to Your Website: Sharing blog posts, promotions, or other content from your website to social platforms can drive additional traffic to your site.
Local Engagement: Engaging with local followers or participating in local events and then sharing them on social media can boost local relevance and awareness.
Link Opportunities: Quality content shared on social platforms may get noticed and linked to by other websites, which can aid in SEO efforts.
Google My Business Integration: While the direct impact is debated, activity on your linked Google My Business profile, such as reviews or posts, can have a positive effect on local rankings.
While social media signals aren't primary ranking factors for search engines, the engagement and visibility fostered through these channels can complement and enhance your Local SEO efforts.
Will More Online Reviews Help Local SEO?
Yes, more online reviews, especially positive ones, can significantly help Local SEO. Here's why:
Relevance in Local Searches: Search engines, especially Google, consider reviews as a form of social proof. Businesses with more high-quality reviews are often deemed more relevant to users, which can positively influence local rankings.
Google My Business Rankings: Reviews on your Google My Business profile directly influence your position in local search results and the "map pack." A consistent flow of fresh reviews can keep your business at the forefront.
Trust and Credibility: For potential customers, reviews offer insight into the quality of services or products. A business with numerous positive reviews is more likely to be trusted and chosen over competitors.
Feedback Loop: Reviews can also provide valuable feedback. Responding to them, both positive and negative, shows that your business values its customers and their experiences.
Keyword Relevance: Often, customers mention specific services or products in their reviews, acting as user-generated content that can make your business listing more relevant to particular search queries.
Encouraging satisfied customers to leave reviews, and actively managing and responding to those reviews, can be a pivotal strategy for enhancing your local SEO efforts.
See Your Local Business Thrive With Local SEO
Unlock the potential of your small business and stay ahead in the local market with VTG's Local SEO services. From enhancing your visibility on search engines to connecting you with your local community, VTG is committed to ensuring a brighter and more prosperous digital future for your business. Don't leave your online success to chance; let's illuminate the path together!
Contact VTG