Web Solutions For Small Business
VTG Business Group is a Web Design & Digital Marketing Agency that offers web solutions to help small businesses compete in local markets. VTG utilizes its broad background in web design & digital marketing services to help local businesses find the web solutions they need to increase online visibility, and grow their sales. Our Texas based team can help you win in local search markets.
Web Solutions Since 2013
Bright Ideas, Even Brighter Results
VTG will help you improve your results your local market. Whether it's building a Web site, designing a video marketing campaign or utilizing Social Media, VTG helps you maximize your exposure to new customers while working within the budget you have to invest. This will help you reach your entire target audience as quickly and efficiently as possible. If you want to improve your sales or grow your customers, we can help you drive those results. We will help you turn your local visitors into committed customers. Reach out today for an in depth discussion of how we can help you grow your local company. Call us today at 682-226-7190.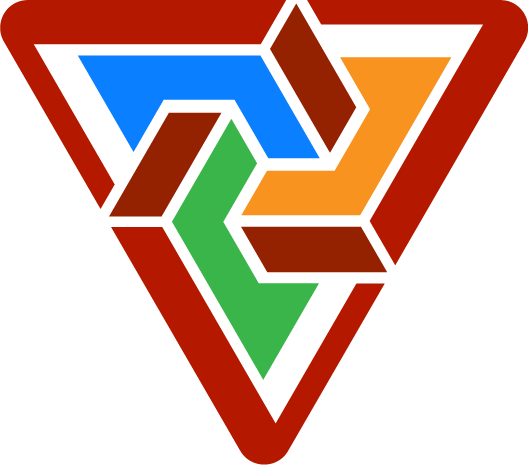 Web Solutions That Improve Your Online Presence
As a local business or service company, your website has a job to do. It's important that it drives results. That's where we can help. We create lean, fast, engaging websites that convert more customers, making you more successful in the local marketplace. Our web solutions are all centered on helping you drive results. Invest 5 minutes of your time today to a free strategy call with us.
Web Design
Unlock your brand's full potential with VTG's custom web design & development. Professional, unique creations optimized for mobile and built to convert. Let our innovative solutions set the foundation for your digital success. Click to start your website journey today.
Select
Digital Marketing
Empower your brand with VTG's Digital Marketing services. From SEO to social media, our proven strategies engage customers and build visibility. Your success is our passion. Click to thrive online with custom strategies for your company.
Select
Graphic Design
Elevate your brand's aesthetics with Graphic Design Services from VTG. Whether a new business card or a memorable logo, our creations are simple, bold, and impossible to ignore. Let us help you tell your story to the marketplace. Click to unveil your brand's potential!
Select
AI Integration
Revolutionize your web presence with VTG's AI Integration. Our AI analyzes user behavior, optimizes performance, and provides seamless support through chatbots. Transform your site's efficiency and effectiveness. Click to leap into the future with AI!
Select
Web Management
Partner with VTG for complete Web Management Services. Adding features, securing data, managing e-mail accounts, or modifying layouts – we're your one-stop solution. Small business operator? Your online success starts here. Click to learn more!
Select
More
Discover more with VTG's extended services. Elevate your brand with our marketing materials, secure your site, enjoy concierge hosting, and engage users with intuitive design. Reach your target audience effectively. Ready for more? Click now.
Our Commitment to Digital Excellence
At the forefront of digital innovation, we prioritize investment in the latest state-of-the-art software to drive unparalleled web solutions and digital projects. This commitment enables us to craft websites that not only resonate with your unique brand but also exceed industry standards. Our dedication to excellence ensures that you provide a seamless and superior digital experience to your customers, placing you ahead in the digital landscape and maximizing your customer engagement.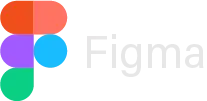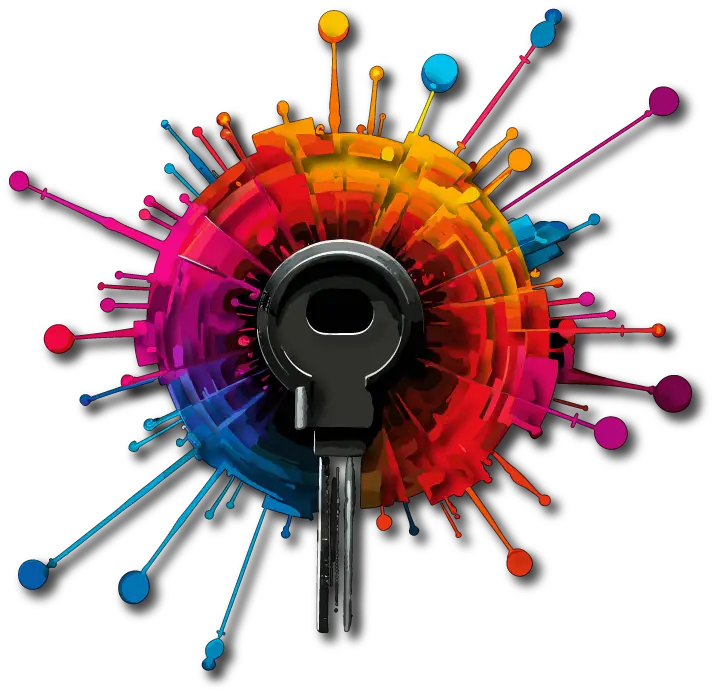 Helping You Unlock Your Digital Potential
We are not a typical big box agency offering every possible service to hundreds of clients. We are a small, and proud, agency built around personalized service. We are niche experts that focus our efforts in one direction: building websites that get results in local search markets. We make sure your website is customized and optimized to generate leads from search engines.
Whether it's a highly optimized website, keyword research, content marketing, technical SEO or driving results, VTG has the web solutions to help a select few clients rank higher in Google and drive more quality organic traffic and customers to their website.
FAQs About Digital Marketing Services From VTG
Curious about any of our services or web solutions? We have listed a few of the most common questions we are asked for your review. If you have any unanswered questions after reading these, feel free to reach out to us directly. We'll be happy to help.
What Does Digital Marketing Cover?
Digital marketing is all about using various online strategies and channels to connect with potential customers. This includes things like SEO, PPC, content marketing, email marketing, affiliate marketing, online videos, and social media. Basically, any marketing done through the internet or electronic devices falls under digital marketing. It's all about reaching people where they spend a lot of their time: online!
Is Digital Marketing Important For A Small Business?
Definitely! Digital marketing gives small businesses the opportunity to compete with bigger rivals, reach more people, and manage different budgets. Nowadays, lots of consumers start looking for products or services on the internet. By using digital marketing, small businesses can become more visible, connect with potential customers, and boost sales. It also provides measurable outcomes, allowing businesses to adapt strategies based on their success.
What Is A Digital Marketing Plan?
Well, it's like a written plan for your online marketing objectives. It's a handy guide that shows you the best tactics, tools, and steps to take in order to reach your goals. It covers things like figuring out who your audience is, coming up with great content ideas, choosing the right channels, measuring success, and even handling any unexpected issues. Having a playbook keeps your marketing efforts consistent, keeps everyone on the same page, and helps you stay on track towards digital success.
What Makes A Good Web Design For A Local Business?
For a local business, a good web design should focus on clarity, local relevance, and user-friendliness. Here are some important elements:
Local Visibility: Make sure contact info like address, phone number, and operating hours are easy to find. Adding Google Maps can be helpful too.
Mobile-Friendly: Since many people search on their phones, the site should work well on smartphones and tablets.
Clear Prompts: Stand out prompts like "Call Now," "Visit Us," or "Book an Appointment" are important.
Relevant Photos: Use pictures that represent the business and the local area to connect with local visitors.
Customer Feedback: Show testimonials and reviews from local customers to build trust.
Fast Loading: If a site takes too long to load, people will leave. Keep it quick.
SEO: Optimize the site for local search terms so it ranks well for nearby customers.
Overall, the design should connect with the local audience and make them confident in choosing the business.
What Is A Responsive Website?
A responsive website is one that adjusts its layout, images, and functionalities to fit the screen size it's being viewed on. Whether you're using a desktop, tablet, or smartphone, a responsive design ensures that the website looks and works well on any device. This adaptability improves the user experience, making it easier for visitors to navigate and interact with the site no matter how they access it. In today's mobile-focused world, having a responsive website is essential for reaching a wider audience and ensuring a great user experience.
Is Website Speed Really Important?
Absolutely! A fast website improves user experience as people prefer sites that load quickly. Slow sites can lead to more people leaving without exploring further. Plus, website speed affects search engine rankings. Faster sites have a better chance of ranking higher in search results, which means more organic traffic. In e-commerce, even a small delay in page load time can lead to revenue loss as customers may abandon their carts or go elsewhere.
What is Local SEO?
Well, it's a fancy term for making sure your website shows up when people search for local stuff. This is especially important if you have a physical business in a specific area. Local SEO helps you get noticed by potential customers who are searching for things like "coffee shop near me" or "best hair salon in Arlington, TX." To do this, you need to claim and optimize your Google My Business listing, get good reviews, make sure your name, address, and phone number are consistent across different websites, and create content that is relevant to your local area. The whole point is to get more people to come into your store or use your services.
Can Graphic Design Help My Small Business?
Definitely! Graphic design plays a big role in shaping how people see and remember your small biz. Here's why it's important:
Professional Look: Good design gives your business a polished and professional look, which helps build trust with potential customers.
Consistent Branding: Well-planned design keeps your branding consistent across all your marketing materials, making your business more recognizable.
Clear Communication: A strong design can get your message across better and connect with your target audience.
Stand Out: Cool and memorable designs can make your business stand out from competitors.
More Engagement: Eye-catching graphics, whether on social media, your site, or in print, can get more people interested and involved.
Basically, good graphic design not only makes your business look better, but it can also lead to real results, like more sales and loyal customers.
What Is Website Management?
Website management involves looking after, updating, and maintaining a website to make sure it runs smoothly, stays secure, and meets the goals of the owner or organization. When it comes to your website, management can bring several benefits:
Fresh Content: Regularly updating content keeps your site relevant, which helps engage users and improve search engine rankings.
Better Performance: Monitoring and optimizing site speed and responsiveness enhances the user experience and reduces bounce rates.
Security: Regular updates and security checks protect your website from potential threats and hacks.
Backup & Recovery: Regular backups ensure that if anything goes wrong, your site can be quickly restored without losing important data.
Technical Updates: Keeping software, plugins, and themes up-to-date ensures compatibility and smooth operation.
SEO Maintenance: Ongoing SEO efforts help your site maintain or improve its search engine rankings.
Bug Fixes: Immediate attention to any functional issues ensures users always have the best experience on your site.
In summary, website management keeps your site running smoothly, securely, and successfully, so you can focus on your main business activities.
Can't I just Use AI Instead Of A Human Marketing Service?
No, not completely. AI has made big strides in the marketing world, offering tools that automate tasks, analyze data, and even create content. However, AI doesn't completely replace the need for human marketers. Here's why:
Understanding Nuance: Humans are great at understanding cultural differences, emotions, and subtle communication cues. These are tough for AI to fully grasp, especially when creating messages that deeply connect with an audience.
Creativity: While AI can generate content based on patterns, true creativity and innovative thinking often come from human insights and experiences.
Strategy Development: AI can analyze data and suggest tactics, but humans are better at combining multiple insights, considering long-term goals, and developing comprehensive strategies.
Building Relationships: Personal relationships, networking, and authentic engagement, especially in areas like public relations or partnerships, are mostly driven by human interactions.
Ethical Considerations: Humans provide a moral compass, making sure marketing strategies are ethical, appropriate, and considerate of broader societal implications.
In summary, while AI is a valuable tool for marketers, the best results often come from combining human expertise with AI-driven insights and automation.
Ready To Build Something Amazing..?
Take the next step and schedule a free strategy call with VTG. There's no obligation or pressure; just straight facts and the answers you need to take your digital presence to the top. Call, text or email us today! We are ready to bring your vision to life.
Contact VTG